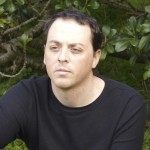 I am an Associate Professor of Environmental Humanities and an Australian Research Council (ARC) Future Fellow (2017-2021) at the University of New South Wales in Sydney, Australia. My research is situated in the broad interdisciplinary field of the environmental humanities. My current work focuses primarily on the philosophical and ethical dimensions of species extinctions, and is rooted in an approach that draws the humanities into conversation with ecology, biology, ethology and ethnographic work with communities whose lives are entangled with disappearing species in a range of different ways.
I am currently working on a research project focused on changing human/crow relationships in five key sites around the world: from "overabundant" corvids to the critically endangered.
Prior to this research, I spent five years working on a book that focused on several species of birds that are approaching extinction to explore what the absence of particular life forms (and their forms of life) might mean: what is really lost here, what does this loss bring with it, and what does this situation tell us about ourselves and our place in a changing world? Each chapter of the book focuses on a different species or group of birds: North Pacific albatrosses, Indian vultures, an endangered colony of penguins in Australia, Hawaiian crows, and the iconic whooping cranes of North America. Flight Ways: Life at the Edge of Extinction (Columbia University Press, 2014). More information.
With Deborah Bird Rose I also co-edited a collection titled Unloved Others: Death of the Disregarded in the Time of Extinctions (2011, Australian Humanities Review). For more information and a full list of publications.