Matthew Chrulew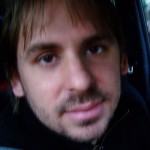 I am a Visiting Fellow in the School of Humanities and Languages at the University of New South Wales, Australia. If we live in the Anthropocene, aware like never before of our capacity to alter the planet, what are the implications for our ethics and storytelling? The ecological crises of our time intensify the immemorial questions of philosophical anthropology. Around us, those Paul Shepard calls the animal others who made us human are suffering in disturbing numbers and vanishing at alarming rates. Yet calculation and crisis are not the only forms of response available to us amid catastrophe. I am committed to finding ways to think and talk about our precarious ecopolitics that admit complexity, hope, loss and justice. Can we mourn those already or inevitably lost, without descending into melancholy? Can we act so as to reverse our dominion and destruction? Can we prove ourselves worthy of dwelling with animals?
I have written on zoological gardens, emerging modes of conservation and rewilding, the animal question in Continental philosophy, and other issues in animal studies and the ecological humanities. My work on the mammoth has traced its role as a cipher for anxieties about environmental destruction and species extinction. In science and fiction, stories about the hunting and overkill of mammoths dramatise the vital questions of our historical moment: what is the nature of humanity's impact on nature, and how might it be redressed? I have also explored these issues in fiction, from postapocalyptic tales to steampunk fables. For more information…

Relevant Publications
Essays
"Managing Love and Death at the Zoo: The Biopolitics of Endangered Species Preservation," Australian Humanities Review 50 (May 2011; "Unloved Others: Death of the Disregarded in the Time of Extinctions", ed. Deborah Bird Rose and Thom van Dooren).
"Hunting the Mammoth, Pleistocene to Postmodern," The Journal for Critical Animal Studies IX: 1/2 (2011; "Continental Philosophical Perspectives on Non-Human Animals," ed. Chloe Taylor), pp. 32-47.
"Reversing Extinction: Restoration and Resurrection in the Pleistocene Rewilding Projects," Humanimalia 2:2 (Spring 2011), pp. 4-27.
"From Zoo to Zoopolis: Effectively Enacting Eden," Metamorphoses of the Zoo: Animal Encounter after Noah, ed. Ralph R. Acampora (Toposophia: Sustainability, Dwelling, Design; Lexington Books, 2010), pp. 193-219.
"Feline Divinanimality: Derrida and the Discourse of Species in Genesis," The Bible and Critical Theory 2:2 (2006), pp. 18.1-18.23.
"On Animal Resistance," Liveable Communities, ed. J. Haswell and D. MacCallum (Perth: Black Swan Press, 2003), pp. 85-96.

Fiction
"The Nullarbor Wave," Worlds Next Door, ed. Tehani Wesseley (FableCroft Publishing, 2010), pp. 185-194.
"The Beast-Machine Fableaux," Antennae 9 ("Mechanical Animals," Spring 2009), pp. 99-103. Podcast, Terra Incognita Speculative Fiction 16 (15 February, 2010).
"The Gnomogist's Tale," Canterbury 2100: Pilgrimages in a New World, ed. Dirk Flinthart (Agog! Press, 2008), pp. 201-208.